Wordbank
All
a
b
c
d
e
f
g
h
i
j
k
l
m
n
o
p
q
r
s
t
u
v
w
x
y
z
Latest members opinions
»Your products motivate me to become better and more satisfied with the things in my life. I try to live up to the daily words on the calendar I got for a christmas gift because I know happiness is hidden in small things. Keep up the good work, I congratulate you for being different and trying out something new that has, I believe, a great impact on every individual's life, if you only let it to determine you in a small way. I am also more than happy with your products I have seen online although I haven't bouhgt anything yet. However, buying your products is definetely on my "to do list", because they have been strongly advised by my frieds who are more than satisfied with them. Thanks for the optimism you are giving me daily.« – Barbara, Stranice (SI)
» If i could I'd buy it all !« – Andy, Leeds (GB)
»Wannbesociety seems so heartfelt and honest. the fact you have allowed the idea to remain so simple in execution makes the whole enterprise beautiful. beauty is what makes me happy. so thank you; ours is a saddening world at the moment and it is a pity more don't follow the example of wannabesociety.« – Jonathon, Wolverhampton (GB),
»I like the concept of the wannabesociety. I came in not knowing what to expect after seeing an advertisement in ID magazine, and I like what I've found. I like the mission. I like the message.«- Rachel, Belle Vernon (USA)
»great idea - helping people to start believing in theirselves« – Mateja, Straža (SI)
»An incredibly beautiful and affirming project. It is beautiful beyond words!« – Sayed Ahsan, London (GB)
Last news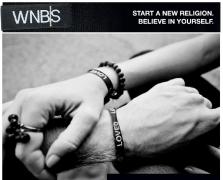 01 Jan 2020
LOVED printed on different products such as cups, mugs, wristbands, t-shirts and others helps us to be or to become LOVED.
...
read more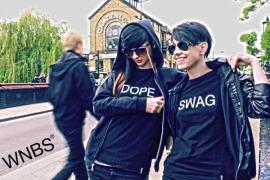 08 Feb 2019
Your WNBS is back! Better than ever!
...
read more